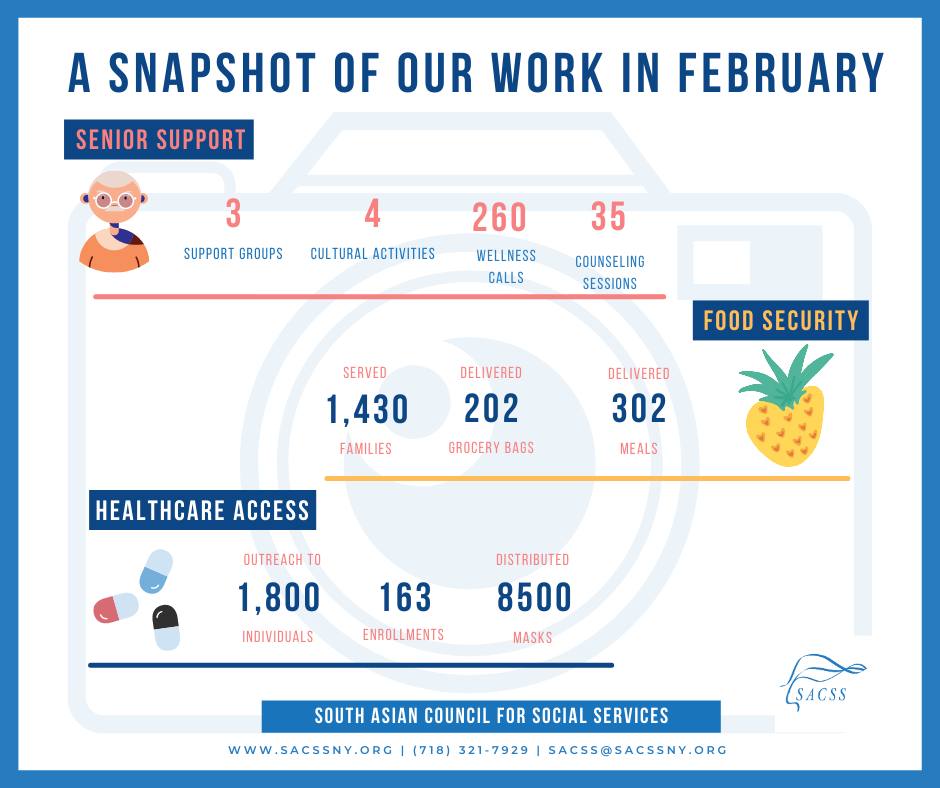 Here is a quick snapshot of our impact in February. Food pantry, healthcare access, Covid19 related safety and more.
SACSS works with Asian immigrants, women, and their families who are all seeking to make a life in the US.
A glimpse of the "Violence at Home and Beyond: Women's Daily Lives Under COVID-19" panel that took place as a parallel event during the 65th NGO Committee on the Status of Women (CSW).