Support the cause! Sponsor the evening!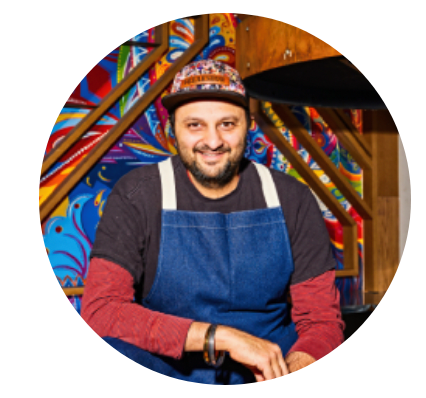 Chintan Pandya, Executive Chef and Partner of Unapologetic Foods Group, leads six NYC restaurants. He earned the 2022 James Beard Foundation Best Chef award for Dhamaka, redefining Indian cuisine in the US. With a mission to elevate perceptions of Indian food, Pandya garners recognition for his innovative approach, consistently pushing culinary boundaries and receiving numerous accolades.
Roni Mazumdar, the creative force behind Unapologetic Foods, has ignited the NYC dining scene. A prominent restaurateur, he's actively involved with the New York State Restaurant Association, City Harvest's Food Council, and No Kid Hungry, striving to eliminate childhood hunger. Recognized for his achievements, Crain's New York Business named him to the esteemed 40 Under 40 Class of 2020.
Vijay Kumar, hailing from a small town near Madurai, India, honed his culinary skills in Indian restaurants across the Bay Area after moving to the US. His journey led him to join Unapologetic Foods and establish Semma in 2021. The same year, the restaurant attained a prestigious Michelin star, a remarkable feat for an Indian eatery in the US.
CORPORATE, FOUNDATION & COMMUNITY PARTNERS