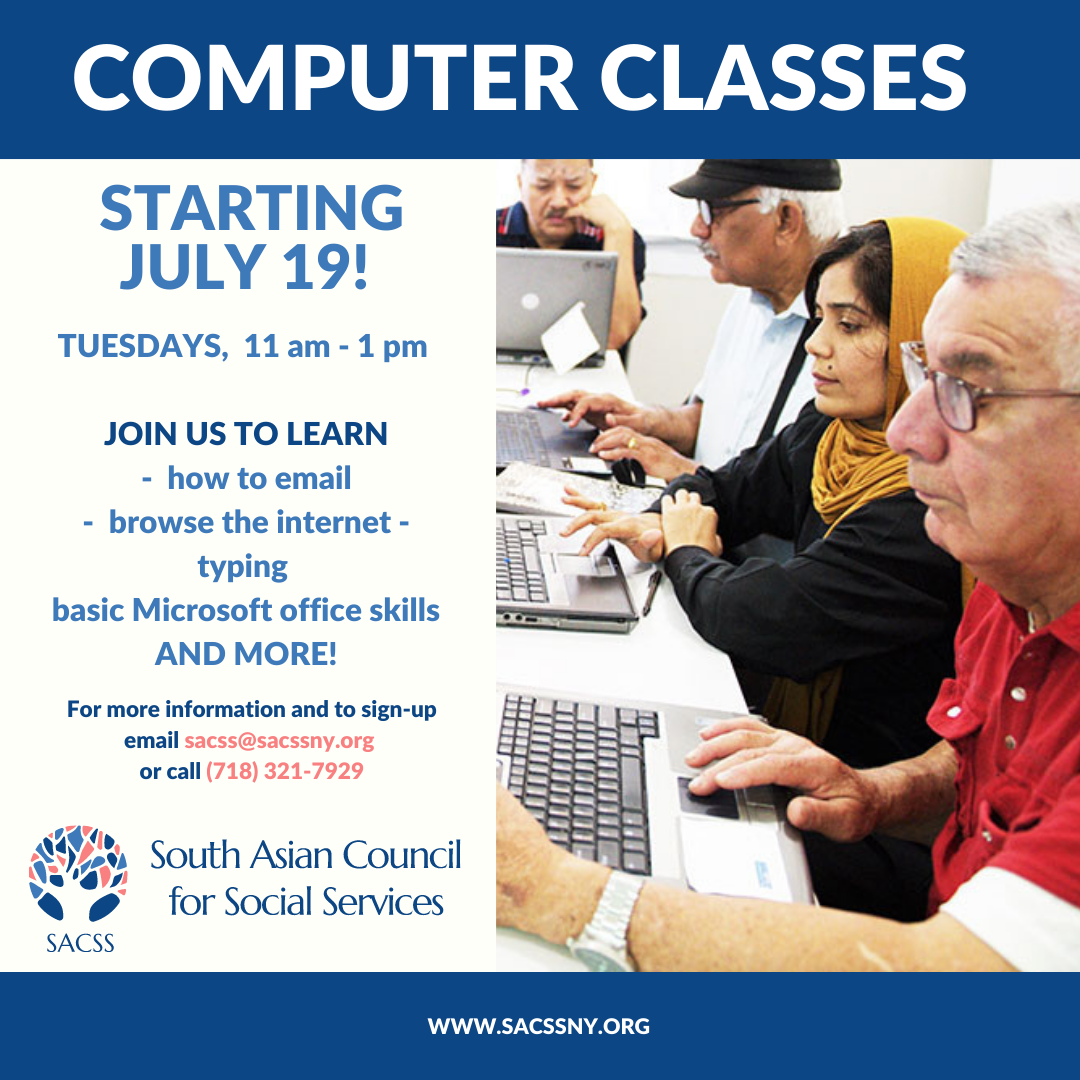 SACSS' Computer Classes Begin July 19th!
July 19, 2022

-

October 4, 2022
They're back! SACSS Computer Classes begin on July 19! They will take place every Tuesday from 11am-1pm for 12 weeks. All are welcome to join us at SACSS community center in Flushing for these in-person classes.
Class participants will learn practical computer skills like how to use e-mail, browsing the internet, typing, basic Microsoft Office skills, and more! These skills will help participants prepare for the job market, connect with family and friends, and become more comfortable with technology. If you are interested in joining our Computer Classes, please email us sacss@sacssny.org or call us at 718-321-7929 to sign up or ask any questions.