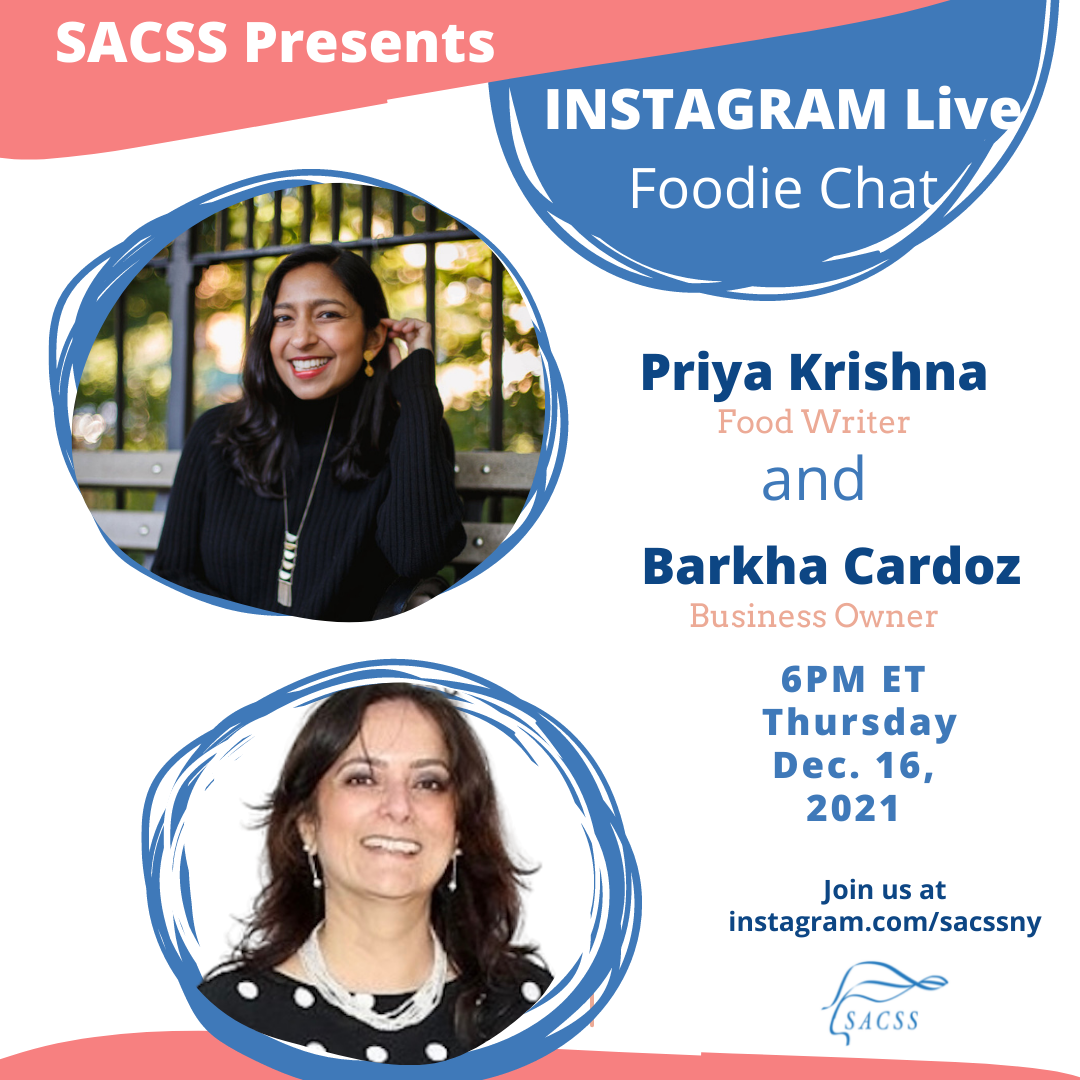 Just in time for the holidays, on December 16th, SACSS is delighted to host our first Instagram Live "Foodie Chat!" with acclaimed food writer Priya Krishna, and restaurant industry veteran, Barkha Cardoz.
This live IG chat on Thursday, December 16, 6 PM ET will feature the two culinary experts sharing their thoughts on food justice, nutrition, the significance of our culturally appropriate food pantry – and a little holiday treat! Here's a little bit more about our guests:
Priya Krishna is a food reporter for The New York Times, and a New York Times-bestselling author of multiple cookbooks, including Indian-ish and Cooking at Home. Barkha Cardoz is a professionally trained chef and the Managing Member of Cardoz Legacy LLC, where she actively executes her husband celebrated chef Floyd Cardoz's legacy projects including the FC +B&B Collaboration Masala spice line.
As a treat for our SACSS community, Priya and Barkha will also share some personal holiday food ideas using our grocery bag ingredients. Don't miss this special Instagram Live chat, on Thursday December 16th, 6PM ET with these stars of the South Asian culinary community!