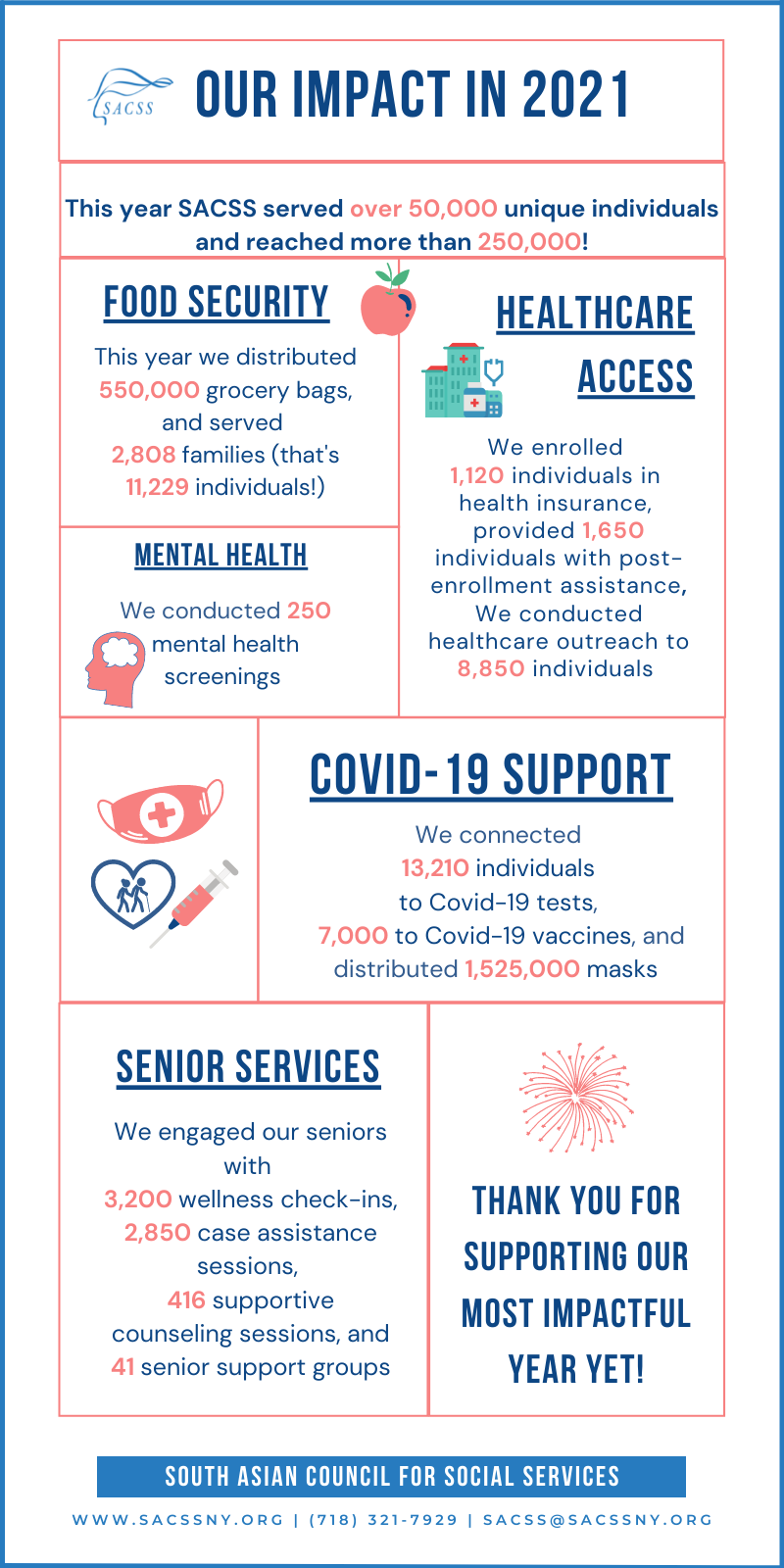 There is so much we've accomplished together with your support! In 2021:
We reached out to our highest number of community members yet: 250,000+
We gave out more than 1.5 million masks to help prevent Covid's spread.
A record 550,000+ grocery bags helped 11,229 individuals put food on the table week after week.
Assistance to community members with obtaining vaccine appointments, and the two 'pop up clinics' at our offices led to over 7,000 vaccinations.
We hosted new virtual events to raise awareness of food insecurity and justice and mental health.
And there's more! Take a look at the graphic above to get a sense of the impact we are making through your support.
Thank you for being a part of our most impactful year yet – there's more and better to come in 2022! We're proud to continue supporting immigrant New Yorkers alongside you – our inspiring community.