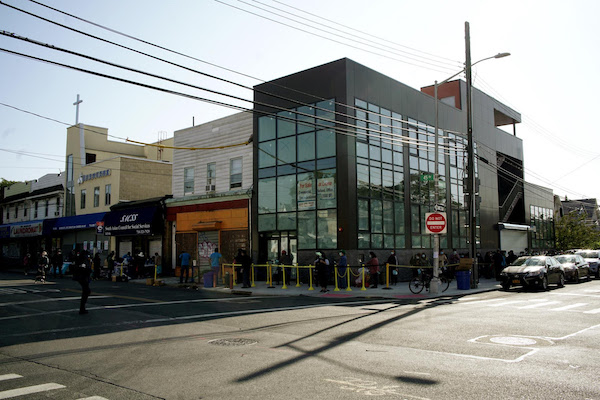 Dear SACSS community,
Happy new year! We wish you all peace, and good health!
With the new presidential team in place, which includes in the role of Vice President, the daughter of immigrants, whose story represents the story of so many of our community members, we are inspired to look boldly towards hope and new horizons.
At SACSS, our chief aspiration is for a slowed pace of illness, and greater recovery rates for our community that has been hit so hard by Covid19. As information becomes clearer we will share resources about how community members can access the vaccine. Meanwhile, free testing sites are listed here.
Staying safe remains vital, and we are continuing to provide our services remotely – except for the pantry which is curbside. As soon as we are in a safe position to do so, we will resume in person community activities. We can't wait to see you all in person!
In 2021, we are excited to bring you news that we are well on the way toward securing a new building for SACSS. Through the steadfast backing of our City Councilmembers, Queens Borough President and our supporters, we hope to be in a new permanent community center in the heart of Flushing by mid 2021.
With a rising number of families (1200+ each week) seeking out our food pantry, there is immense need; with the new space, we will be able to expand the number of people we serve, and do so in a more streamlined way.
As a result of this huge need – and the outpouring of support – for the food pantry, we also aim to expand opportunities for you to join us in growing the Food Security program. Stay tuned for more!
From its inception, SACSS has been committed to providing services in response to the needs of our community. 2020 showed how quickly these needs can evolve and how we must adapt accordingly. Therefore, this year, we are launching a Client Council made of up representatives of the communities we serve to gain more input on members' needs, which will help shape our services.