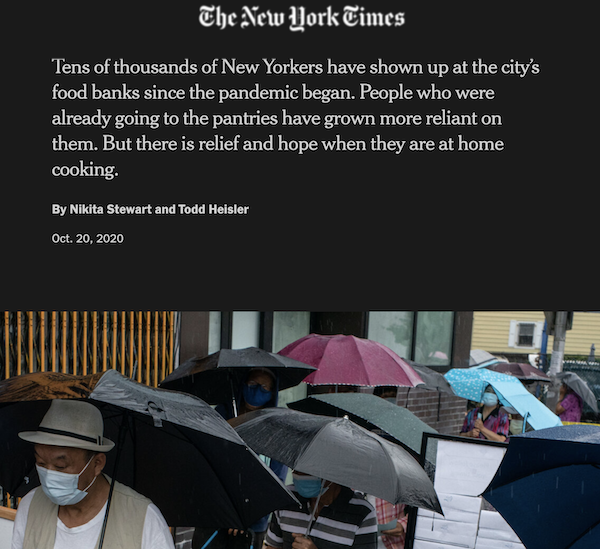 The New York Times' article, "1.5 Million New Yorkers Can't Afford Food. Pantries Are Their Lifeline" features SACSS's food pantry and our efforts to help Queens' and all immigrants as we together face Covid.
An excerpt:
The Patels, a family of six living in a sparsely furnished one-bedroom apartment, went in and out of the kitchen for the dal that Vilmaben Patel, 65, learned to make by watching her grandmother in Gujarat, India.
Vilmaben and her husband, Natvarbahi Patel, sleep in the living room on twin beds with their grandchildren Mamta Patel, 21, and Darshan Patel, 18, who unfold cots at night. Their parents sleep in the bedroom.
Mamta said she hardly ever sees her father, who works delivering food for restaurants seven days a week.
On Wednesdays, Natvarbahi walks to the pantry of the nonprofit South Asian Council for Social Services. Along the half-mile journey, he stops to pray outside BAPS Shri Swaminarayan Mandir, a Hindu temple.