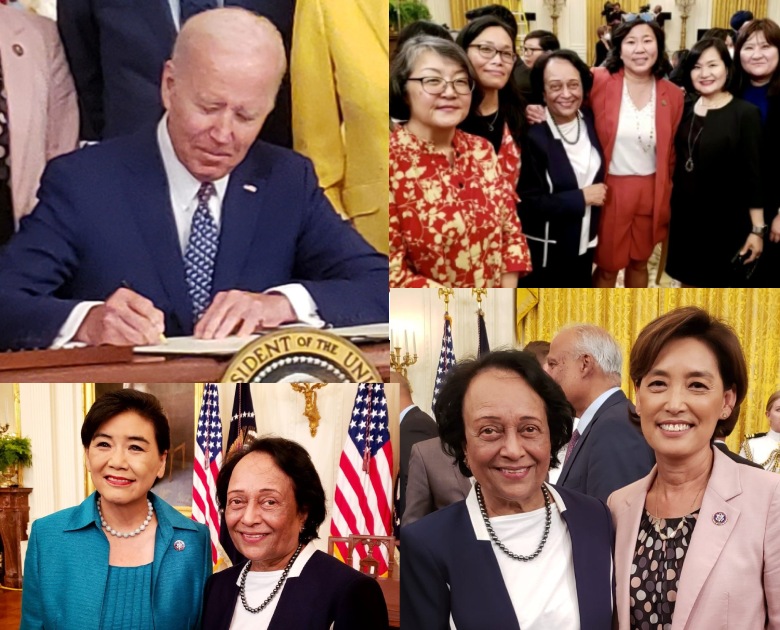 Yesterday, President Biden signed a bill for the creation of a National Museum of Asian Pacific American History and Culture — and our executive director, Sudha Acharya, was there for the signing!
Thank you to our Congresswoman in Queens, Representative Grace Meng, for leading the effort for this legislation to pass. As she said in her letter, "The story of Asian Americans and Pacific Islanders (AAPIs) is interwoven within the history of America, but frequently our history is forgotten or ignored in the greater narrative of American history."
Amid the violence against Asian Americans, the creation of this museum is a welcome and much-needed recognition of the presence and contributions of AAPI communities in the US. We are so honored to have been able to witness this landmark signing – and look forward to the establishment of the museum!