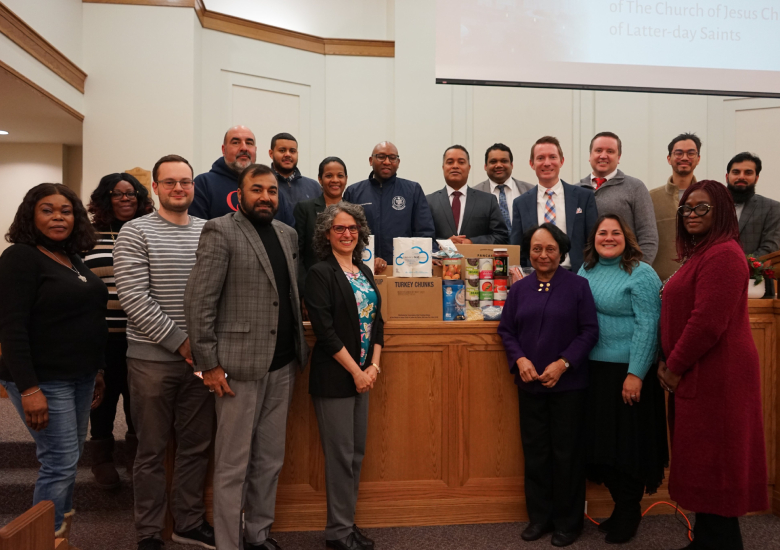 SACSS is grateful to have received a special award of $10,000 worth of food (an in-kind grant) for our culturally palatable food pantry from Queens Borough President Donovan Richards, Jr.'s Queens General Assembly!

Thank you to Queens Borough President Donovan Richards, Jr., and the diverse community leaders who serve on the Queens General Assembly who selected the five recipients of the award, including SACSS.
The award was made through the Church of Jesus Christ of Latter Day Saints, at a ceremony held this week, SACSS, which is based in Flushing, was presented the grant along with four other food pantries:
Christ Apostolic Charities (Jamaica)
First Baptist Church (East Elmhurst)
First Church of God in Christ (St. Albans)
Zion Tabernacle F.B.H. Church Food Pantry (South Ozone Park)
This generous award will help offset some of the food purchases SACSS makes in order to provide the approximately 1,700 families with bags of groceries at the pantry each week.