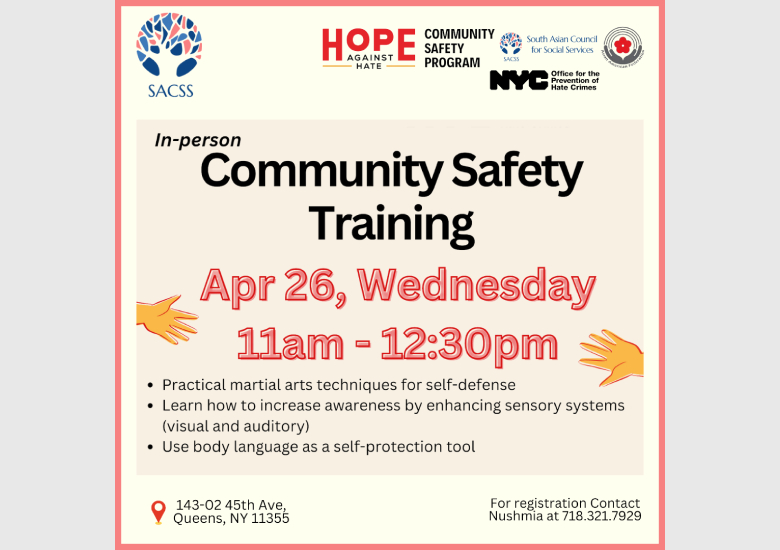 SACSS is holding an in-person workshop on community safety designed to equip participants with personal safety strategies and techniques to keep their communities safe. We want to thank the Asian American Federation (AAF) for their support in this initiative, which aims to provide a community-based solution to help keep Asian New Yorkers safe.
The workshop will be held on April 26th in Mandarin and English and on May 12th in Hindi and English. The event will feature practical martial arts techniques that can be used in real-life situations. Participants will also learn how to increase their self-awareness by enhancing their sensory systems and how to use body language as a self-defense tool.
Refreshments will be served during breaks where our participants can connect with one another and build the kind of relationships that are key to promoting and fostering community and safety in community.
Finally we want to also extend our appreciation to the NYC Office for Prevention of Hate Crimes (OPHC) for their ongoing efforts to combat hate crimes and promote safety for all communities.
To register for the workshop, please contact Nushmia at (718) 321-7929.
We look forward to seeing you there!