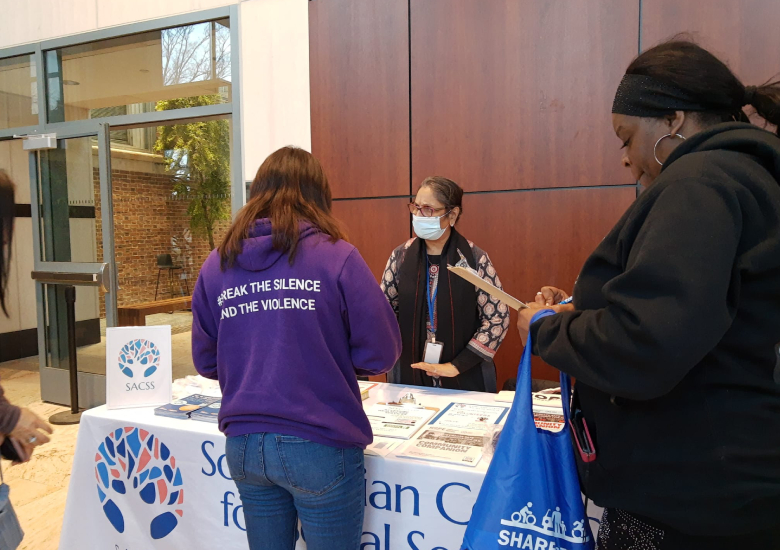 On March 21st and in honor of Women's Herstory Month, SACSS' Rema Venu and Maria Ariza attended a Women's Health Fair hosted by Queens Borough President Donovan Richards at Queens Borough Hall. The team spent the day at the SACSS table connecting with the community and sharing resources and information about reproductive health, cancer prevention, sexual health, and other important public health issues.
Women's Herstory Month is an annual observance that takes place in the month of March to celebrate the contributions of women throughout history. The celebration began in the United States in 1987 when the National Women's History Project lobbied for the recognition of the month-long event. It provides an opportunity for individuals and organizations to celebrate the diverse achievements and contributions of women and to advocate for gender equality.
At SACSS, we are committed to keeping community members supported and informed about health and other issues, including their right to healthcare and other public benefits and services. Our efforts include providing one-on-one services in addition to participating in a wide range of community outreach activities as a member of the Access Health NYC initiative, including panel discussions, workshops, tabling, and partnering with other organizations.
We extend our gratitude to everyone who visited our table at the QBP's Women's Health Fair!