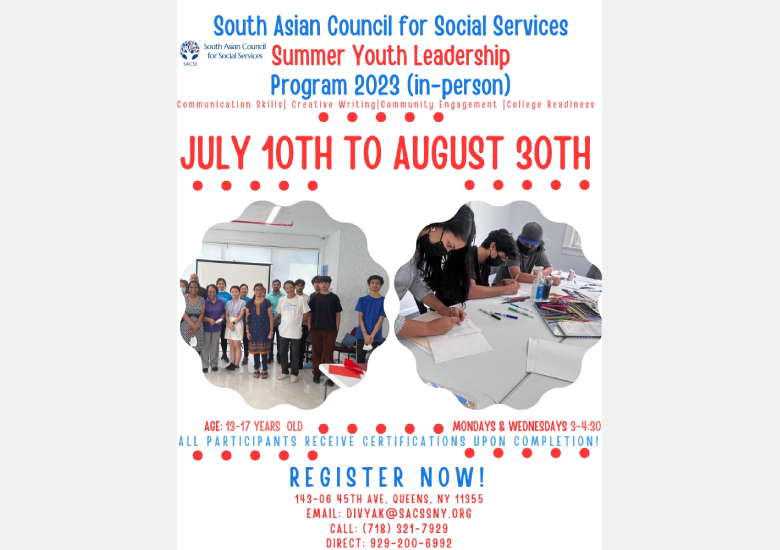 SACSS' Summer Youth Leadership Program starts again this July 10 and will continue until September 30.
This program works to empower and help youth aged 13 to 17 develop their leadership and communications skills, unleash their creative writing abilities, engage with their community, and prepare for college.
Participants meet twice a week in the afternoons at our community center in Queens and receive a certificate of completion when the program concludes in September. .
If you know of any youth who can benefit from this program, please ask them to contact SACSS so they can unleash their potential and become the leaders they aspire to be!
The Youth Leadership Program meets every Monday and Wednesday, from 3:00-4:30 pm at SACSS' community center located at 143-06, 45th Avenue, Queens, New York, 11355.
To register for the program, email divyak@sacssny.org or call (718) 321-7929.
For more information on SACSS Youth Leadership Program, visit: https://www.sacssny.org/youth-leadership/